Viết bởi Admin
Thứ hai, 04 Tháng 7 2016 13:14
The yearly, unique in Vietnam, international practical summer course "How to make a photodiode" was given again at the Institute ITIMS (International Trainings Institute Materials and Science).

For this practical summer course the well-equipped ITIMS clean room facility was used.

Under supervision of two IC technology specialist from ITIMS, (Nguyen Van Toan, Nguyen Van Duy) and one specialist in IC technology from the MESA+ institute of the Netherlands (Tom Aarnink), the students got a hands-on training in IC technology. By a smart mask-set design, not only diodes but also p-channel MOSFET transistors were made and explained.

The photodiode is an interesting device because it allows the study of some elementary characteristics of semiconductor materials. Moreover, the processing is not too complicated for a practical assignment and it is very instructive since it closely resembles the processing of IC's.

The processing:

The photodiode consist of p+n junctions realized on a 4 inch n-type silicon wafer. On top of this wafer a layer of SiO2 with a high boron concentration has been deposited.

After photo lithography steps and boron oxide etching, the wafer is heated up and the boron will diffuse into the silicon and thus create a p-type region.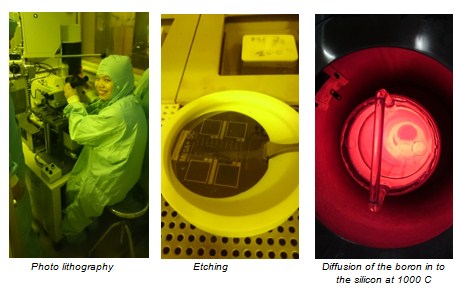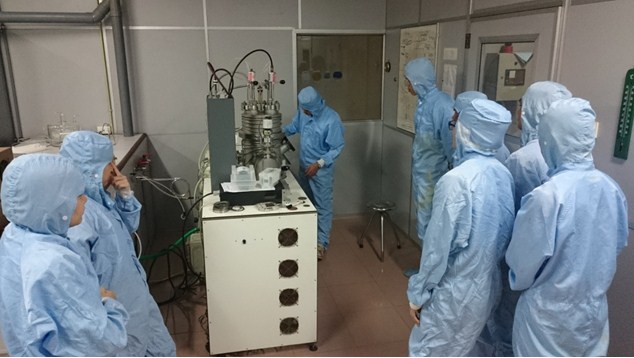 Metallization with aluminum in the High Vacuum sputter machine.

Before the electrical measurements can start, aluminum must be sputtered onto the wafer in a so called High Vacuum sputter machine. After the metallization the photodiodes and transistors are finished and the measuring of the I-V curves can start.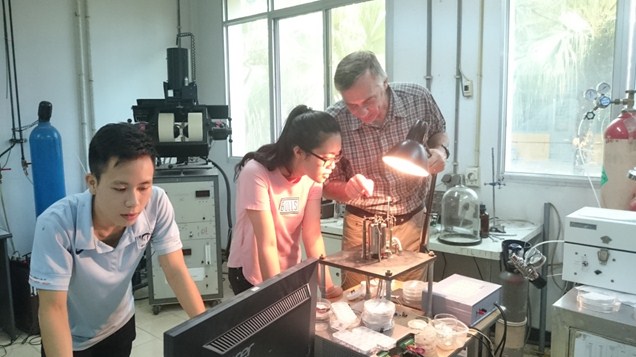 The electrical properties of the photodiode are measured.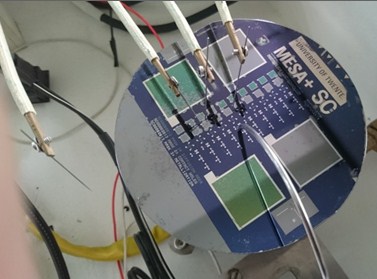 The photodiode on a 4 inch silicon wafer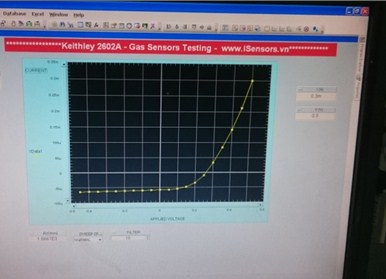 The electrical properties of the photodiode


During summer course many topics related to the modern IC technology were explained.



All 12 students successfully passed this course and received a certificate of participation.


This practical course is supported by:


Lần cập nhật cuối ( Thứ tư, 06 Tháng 7 2016 15:25 )